The Alpine area is rich in small thematic museums telling the history, culture and ancient crafts of the territory. These are often marginal spots on tourist itineraries, with few number of visitors due to both their proposal specificity and the difficulty of reaching them given their geographical positioning.
The SMART project stems from the need to preserve the historical and cultural heritage of local communities and offer tourists new opportunities to discover and experience the Alpine area.
The SMART project develops along two main phases (design and pilot actions), which will lead to the creation of an inclusive and innovative museum circuit designed to valorize small museums and promote new ways of experiencing Alpine area.
Throughout the project, a wide information campaign will be launched aimed at spreading the culture of accessibility among operators working in the tourism and cultural sectors, promoting pilot sites to a wide audience and stimulating citizens' interest toward knowing, enhancing and safeguarding the territorial heritage of the target areas. The campaign involves the organization of 3 training webinars; study visits to pilot sites and targeted tour operators; educational visits dedicated to schools; participation in trade fairs; public conference to present project results to institutions and operators.
Finally, a practical guideline for tourism and cultural stakeholders, as well as recommendations for decision and policy makers, will be published to promote the harmonisation between regional and local policies related to accessible tourism.
SMART is a project funded by the European Union and Interreg V-AItaly-Austria 2014-2020 and lasting 30 months (September 2019-March 2022).


NATIONAL FINANCIAL SUPPORT ------- € 44.708,61

EU FINANCIAL SUPPORT ERDF --------- € 844.297,59

TOTAL PROJECT BUDGET ------ € 993.291,32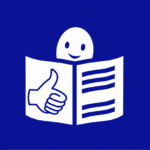 Text in easy read