SMART - Training for museum employees
03 December 2021
In the course of ITAT2049|SMART - Small Museums Alliance Representing Territories, the team of "South Tyrol for All" has recently held two specific training sessions for the museum staff of the project partners on the use and management of the web platform for the joint museum tour www.smart-museums.eu in German (on 24.11.2021) and Italian (on 25.11.2021).
During the online events, the participating stakeholders were also sensitised to the topic of inclusive tourism, accessibility and design for all.
In addition to topic-specific background information and interesting figures on the market potential for inclusive barrier-free tourism, the participants learned about the concept of "Design for all" and our initiatives of "South Tyrol for all", which is recognised as best practice at European level.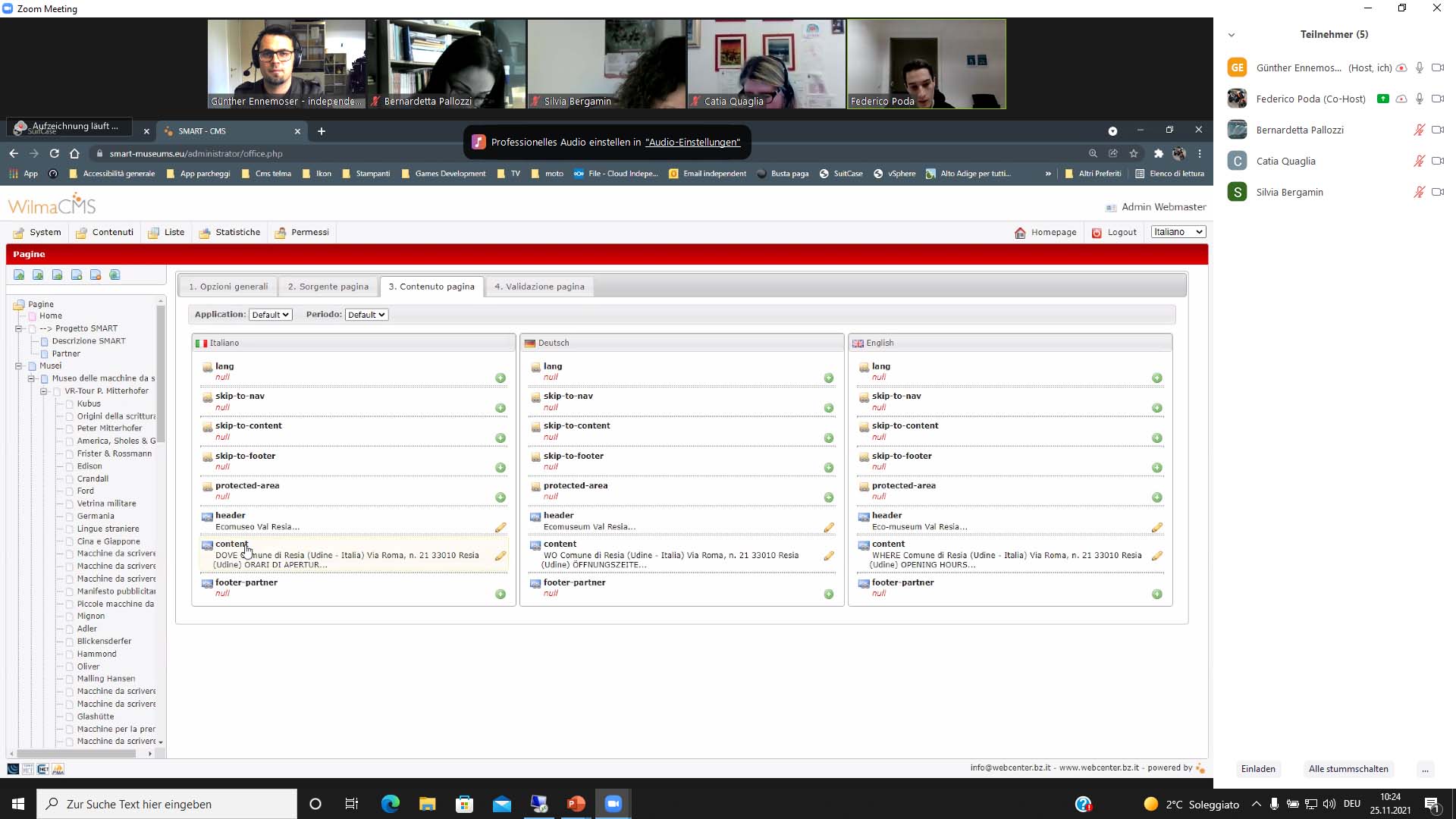 SMART is funded by the European Regional Development Fund and Interreg V-A Italy-Austria 2014-2020
The SMART project pilots in South Tyrol are co-financed by the Stiftung Südtiroler Sparkasse and the Department of German Culture of the Autonomous Province of Bolzano.