Great success for SMART's international Webinars
31 May 2021
Although this year has been particularly difficult for the culture and tourism sector, the SMART project team is even more determined to support the local and international tourism and culture sectors and to strengthen the resilience of organisations and communities.
In fact, on 12, 18 and 26 May 2021, SMART hosted three educational webinars, aimed at cultural and tourist operators, as well as associations, students and citizens working in these two sectors. The aim was to increase their knowledge and skills and make them take an active role in the revitalisation of European culture and museums!
Keynote speakers and experts from SMART partner organisations were invited to have interesting and enriching discussions on three key challenges of SMART such as:
Web accessibility by Federico Poda, Web developer at Independent L., who introduced the key concepts of digital accessibility, its standards and rules, as well as showing us valuable examples of accessible websites and graphics;
Digitisation of museums by Lukas Grundner, a junior researcher at the MA\ and Stefanie Wallinger, a senior lecturer at the University of Salzburg, who shared innovative and useful methods for enhancing user experiences and building ....musuems;
new practices to promote cultural heritage and civic participation, by Carlo Presotto and Paola Rossi of La Piccionaia, together with Stefania Zardini Lacedelli of Dolom.it, who stressed the importance of involving community members in the promotion of cultural and natural heritage and presented the Silent Play tool.
The webinars were structured by theoretical sessions and participatory discussions, where participants had the opportunity to share their thoughts and reflections.
In addition, the webinars were broadcast in Italian, English and German and a translation into English sign language was also available.
Thanks to all the participants who joined the webinars, who came from different European countries such as France, Italy, Portugal, Germany, Romania and also from outside such as Tunisia and Morocco!
Couldn't attend the webinars? Want to review the webinars? The webinars are available online! Find them on the Facebook page of the SMART project and on the Facebook and Youtube account of ALDA.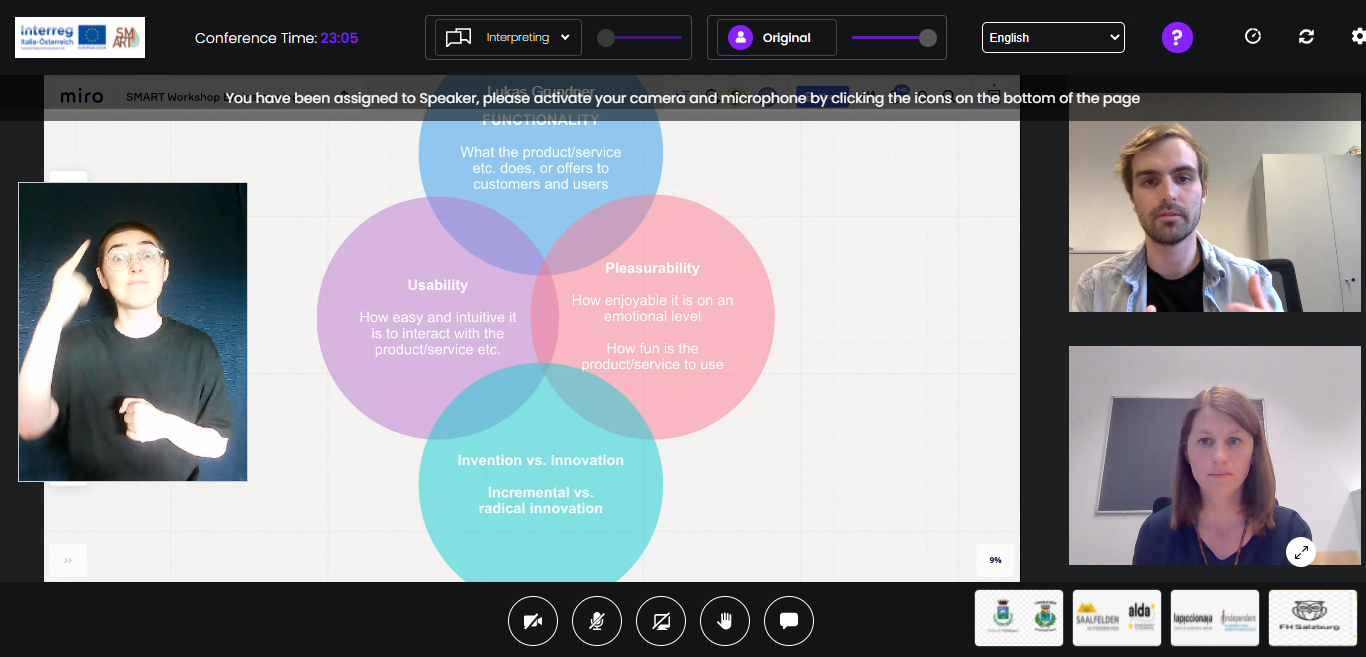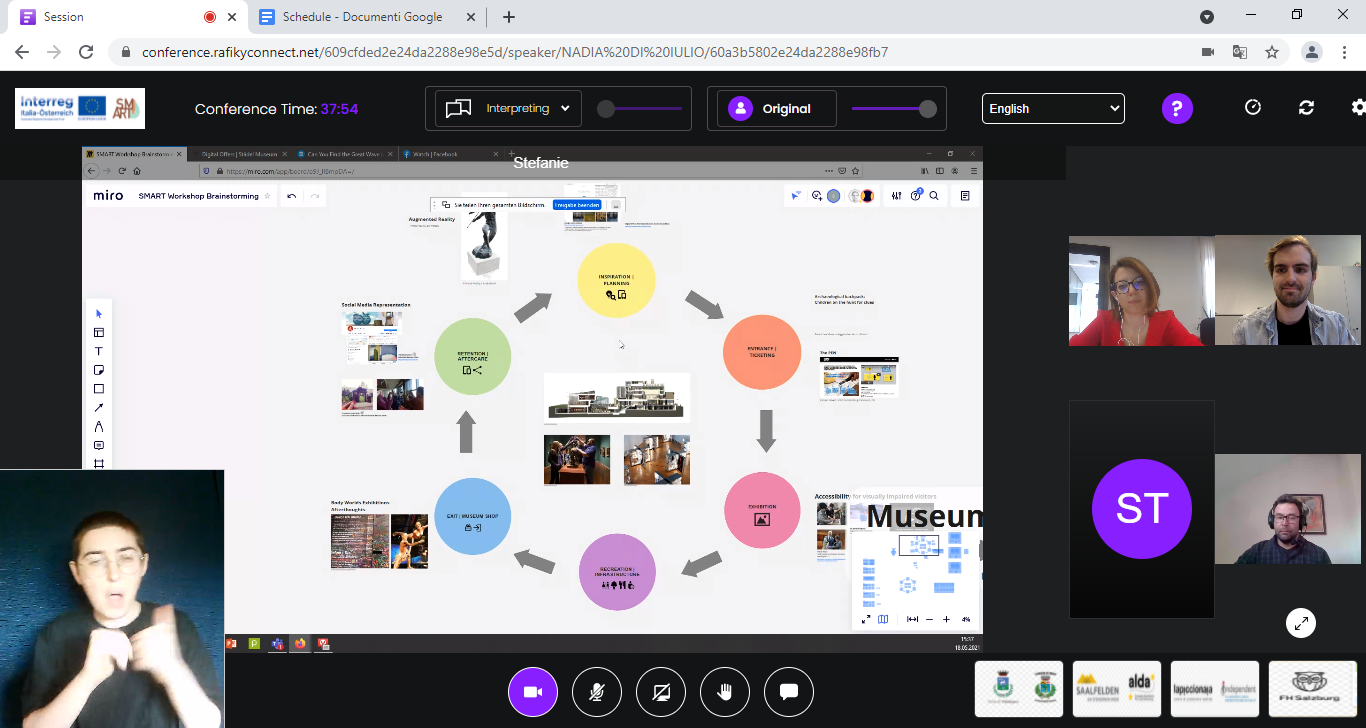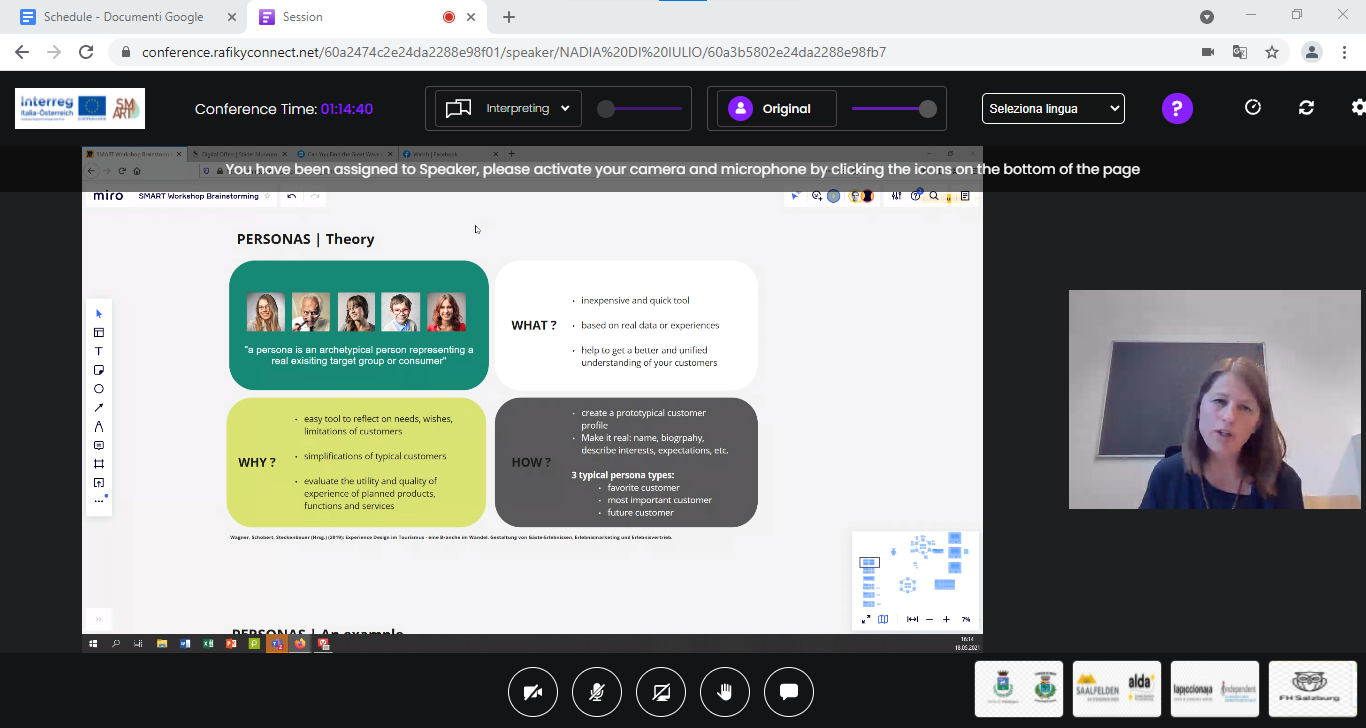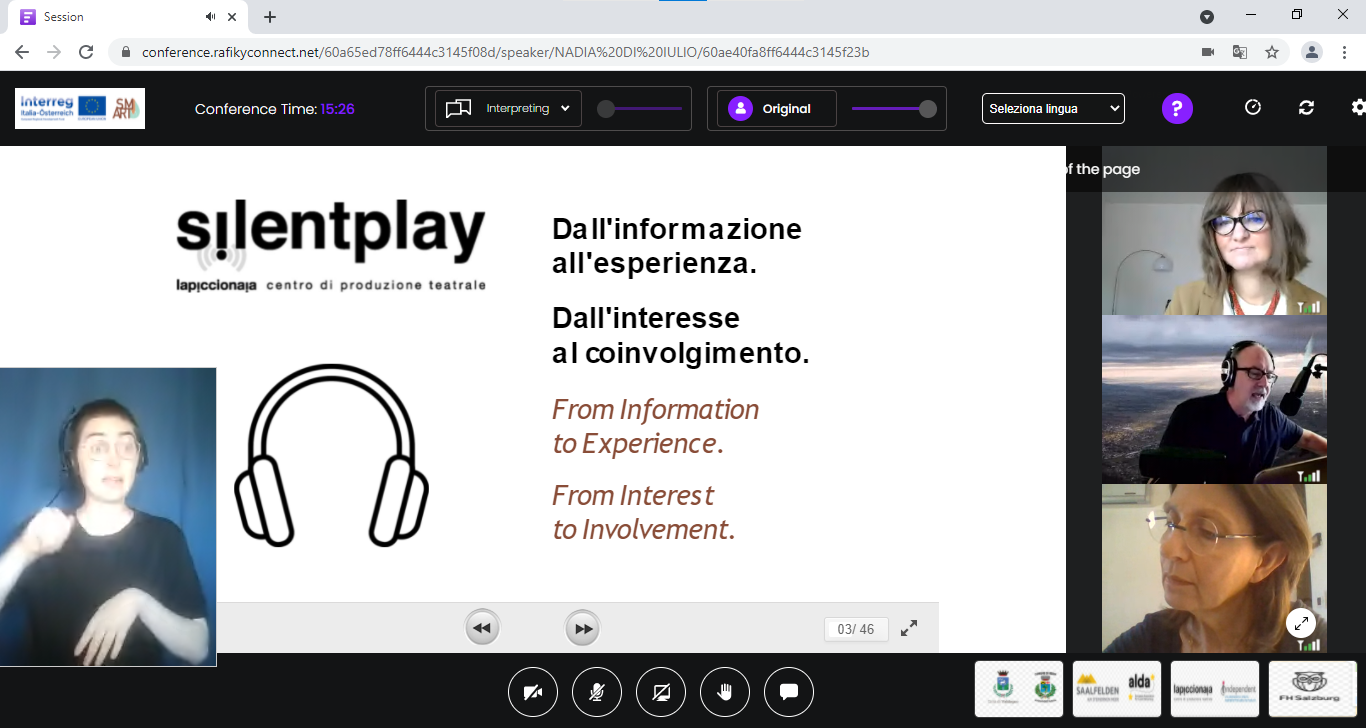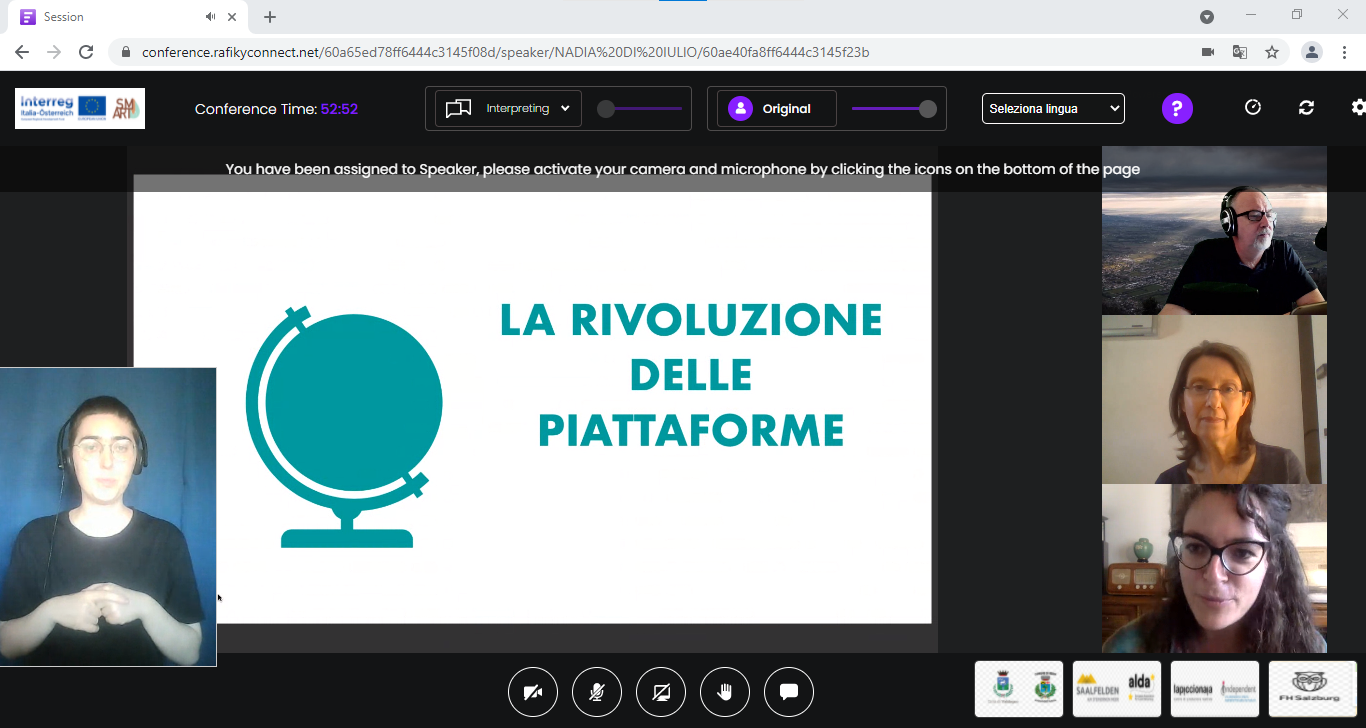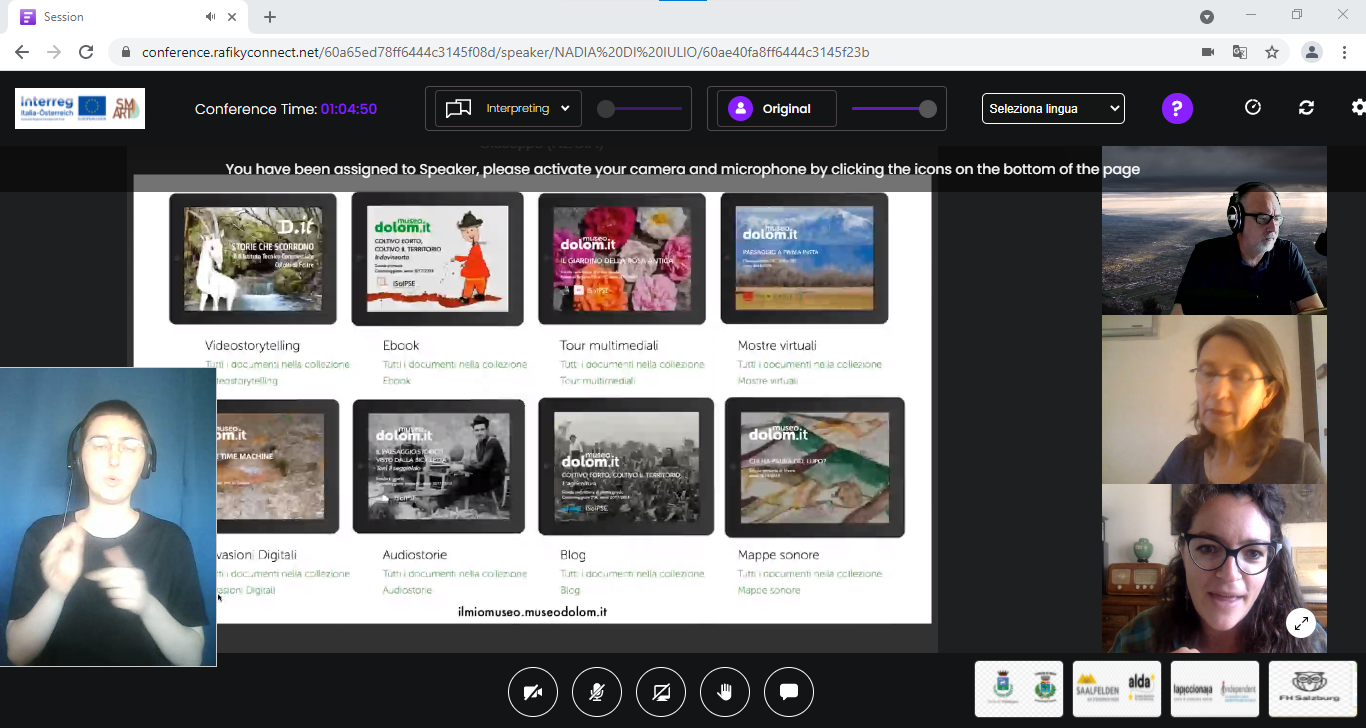 Ulteriori informazioni:

ALDA+
Viale Milano 36,
Vicenza 36100 (Italia)
nadia@alda-europe.eu
Funded by the European Regional Development Fund and Interreg V-A Italy-Austria 2014-2020