PARTNERS MEET IN RESIA FOR THE 4TH TECHNICAL MEETING!
20 May 2021
On 17th and 18th May 2020 the partners of the SMART project (Smart Museums Alliance Representing Territories) met in the Municipality of Resia, the pilot site of the project, for a technical and administrative meeting.
The meeting took a hybrid form, with the 4 Italian delegations (ALDA+, Municipality of Valdagno, independent L., La Piccionaia) participating on site, while the 2 Austrian delegations (the University of Salzburg and the Municipality of Saalfelden) attended the meeting in virtual mode due to national restrictions related to the covid-19 emergency, which prevented them from travelling abroad.
During these two days, the partnership worked to review the progress of project activities, plan future steps, make an analysis of possible risks and identify remedial actions.
On the first day, a purely technical session took place, focusing on ongoing activities such as:
the participatory process at the pilot sites involved in the project;
the development of multimedia tools.
The project partner La Piccionaia, responsible for the participatory process, opened the meeting by presenting an account of the presentation events of the community workshop that took place at the pilot sites of Resia (Friuli Venezia Giulia) and Saalfelden (Austria) and the planning of future events.
Afterwards, the independent L. partners and the University of Salzburg discussed with the rest of the consortium the technical and innovative aspects of the platform that will host the virtual museum circuit created by the project, in a design-for-all perspective.
The second session was held on 18 May, focusing on the financial aspects of the project and discussing administrative issues.
You just have to follow us and stay updated! The meeting was conducted in compliance with safety regulations.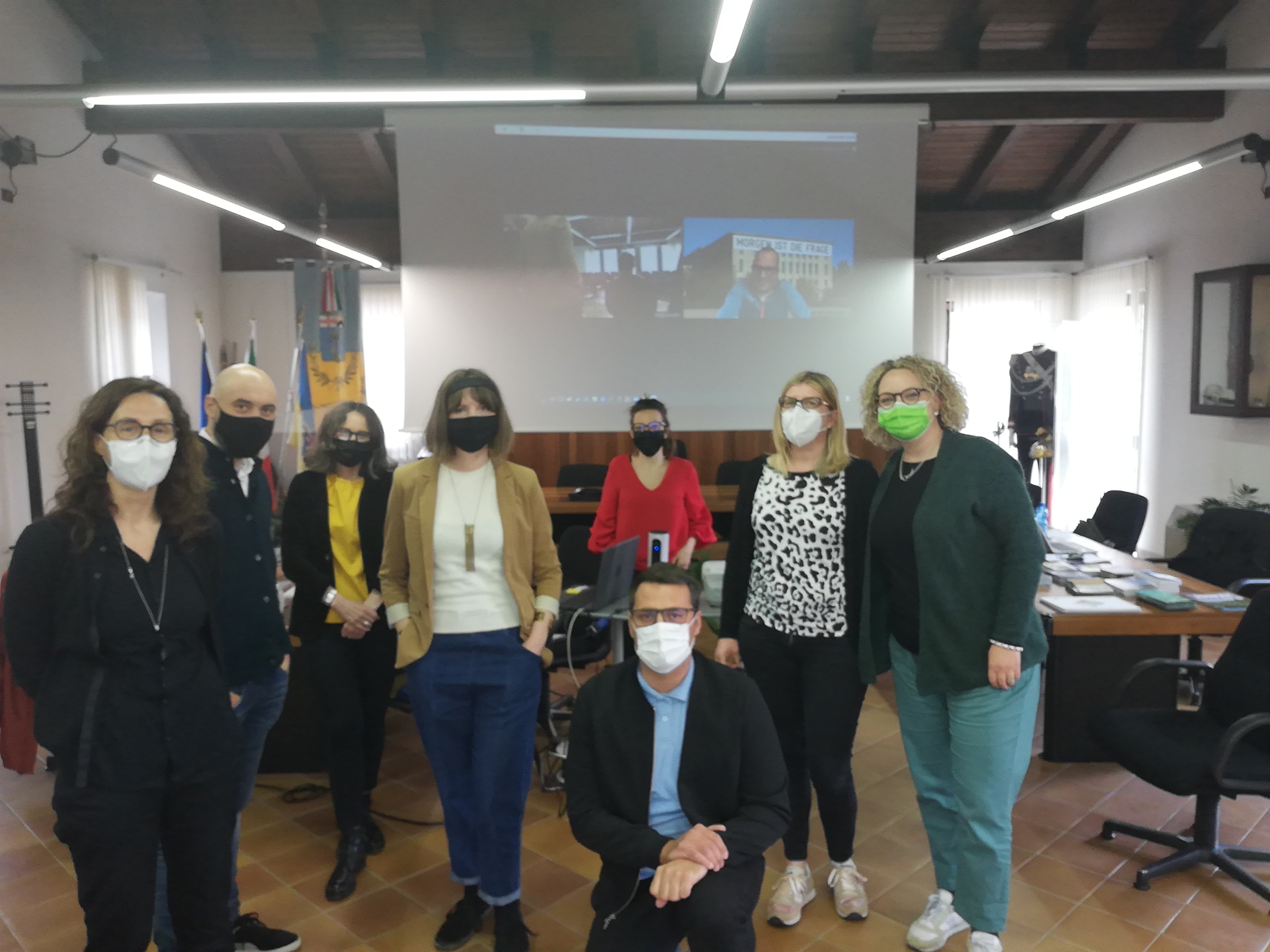 Funded by the European Regional Development Fund and Interreg V-A Italy-Austria 2014-2020